Hunting for your dream prom dress? We're discussing the most popular prom dress necklines to help you ace your shopping experience for prom dress . Before you shop for your dream prom dress, it's helpful to brush up on the most popular dress necklines—strapless, sweetheart, v-neck, and so on—to find the one that will best flatter your body type, complement your personal style, and ultimately make you feel incredible on an important day. The necklines are important details, as these definition features help to highlight the characteristics of your dress.
Bateau Neckline
The bateau neckline prom dress features a cover that is a collar that extends horizontally in front of and behind the collarbone. Because the neckline is high, this may give you a lot of coverage, not too open, it can even make you look sexy if you add a lace design.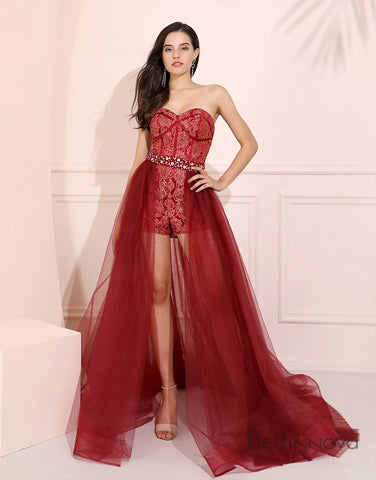 Strapless Sweetheart Neckline
Strapless sweetheart prom dresses are one of the most popular necklines. You can wear a big necklace or big earrings when you wear strapless sweetheart neckline dress, it will make you look great and there will be no conflict in the match. This style of dress also reduces restraint and makes you feel comfortable while dancing all night long!  One thing to consider before choosing such neckline prom dresses is that they don't provide a lot of support or coverage. On the contrary, you have to be exposed outside on your shoulders and chest. For safety reasons, you might consider wearing a shoulder strap dress if your chest is full,  and you can use a strap so you don't have to worry about the skirt slipping.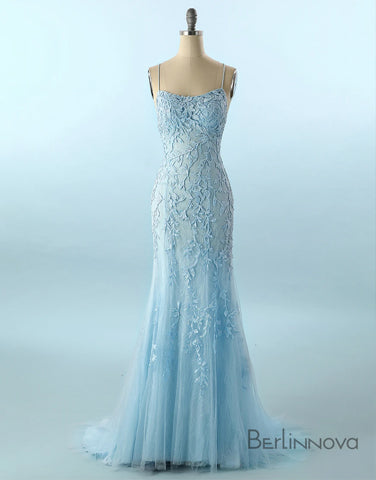 Square Neckline
Square necklines are usually paired with thin sleeveless straps, and they look incredibly chic on gowns made from a crisp, structured fabric, like this lace crepe mermaid gown. They're a little sexy (in a good way) and exude major sexy girl vibes.
V-neckline
If you want to be less adventurous but want to be sexy as well, it is always a good idea to choose a V-neck prom dress! The V-neck is a classic neckline that perfectly saves girls with wider shoulders, as this style of dress draws attention to your neck. You can get fashion and comfort from a prom dress without a sling.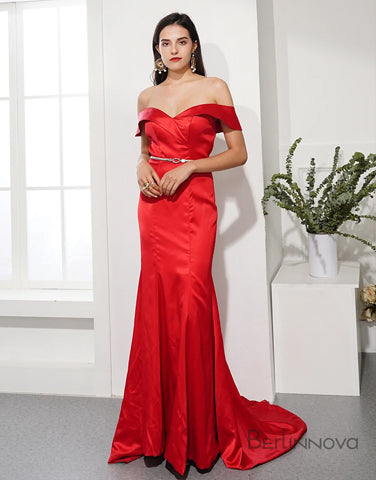 Off-the-Shoulder Neckline
This neckline shows off the collarbone with straps that rest at the top of your arms, just below the shoulders. Off-the-shoulder necklines are extremely romantic, especially when paired with a ball gown silhouette. Going for the princess effect? We love off-the-shoulder necklines with loose updos and oversized bouquets.
Halter Neckline
A halter neckline has straps that tie, snap, or hook at the back of the neck, making it a great pick for women who want to expose their shoulders, arms, or back.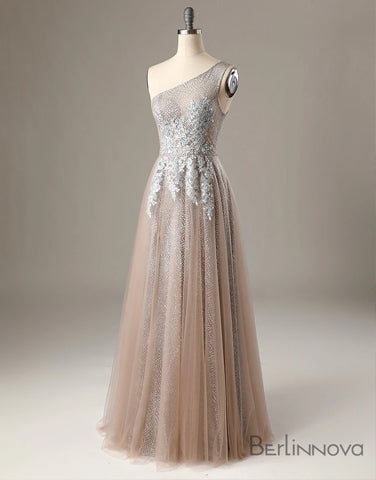 One-Shoulder Neckline
This fashion-forward, asymmetrical neckline features a single strap or sleeve that drapes diagonally across the chest. Depending on the style, a one-shoulder prom dress can be glamorous, modern, or classic—it's one of the most versatile dress necklines there is.