What is a Chiffon Bridal Dress?
Chiffon is a type of fabric that is light and shiny. It drapes beautifully over the curves of your body shape. Chiffon is an airy and sheer material made of silk or nylon. It is perfect for those who like to feel comfortable due to its soft and breathable nature. Cotton chiffon is the ideal fabric for summer. It's a lightweight material that will not make you feel overheated during a hot day! Chiffon wedding dresses are the perfect choice to put you in a bride's state of mind! If you're looking for comfort and style, chiffon is the way to go. It has the perfect combination of airiness and elegance that will make your day memorable and unique. Chiffon is very popular among celebrities throughout their red carpet appearances for its glamorous look.
Chiffon is the latest trend in wedding wear. The fabric is lightweight and soft, giving you beauty at an affordable price. It also has an elegant drape that flows beautifully over your body. Many different styles are made with this fabric, like a ballgown, high-low, A-line, and trumpet skirt. The options are endless. Chiffon is light and flowy material, perfect for a wedding dress or an evening gown.
Styling Tips + Tricks: What to Wear with a Chiffon Wedding Dress
Pair your chiffon wedding dress with flats or heels, depending on the length of your gown and what you feel most comfortable with! Other beautiful accessories include flower crowns, statement necklaces, long earrings. If the dress is a fitted one, you can wear a belt over the waistline. Pairing a plain or lightly textured chiffon dress with some jeweled accessories looks even more excellent plus, they provide the extra sparkle. The ideal matching hairstyle would be a nice and simple updo.
Trendy Chiffon Wedding Dresses:
Are you looking for a wedding dress? I'm sure you'll find something that's right for you. There are many different types of wedding dresses. Some are simple, others elegant, and others have more fancy designs.
Chiffon Wedding Dress with Lace top: Lace is a traditional fabric that has been used in wedding dresses for centuries. It adds an elegant look to the dress and can be found on many types of bridal gowns. A bride might want to wear a wedding dress without lace. They might also want embroidery or embellishments made of beads, crystals, and sequins.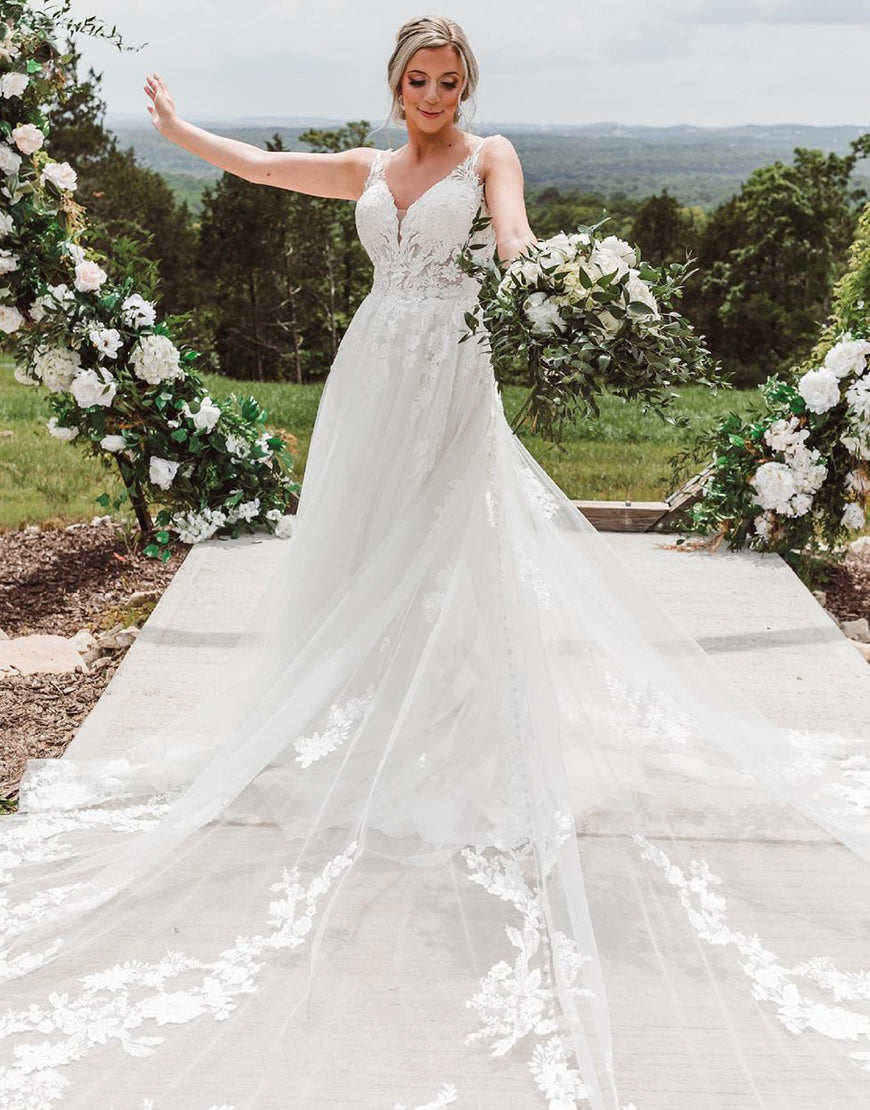 Beaded Chiffon Wedding Dress: Jewel chiffon wedding dresses are popular today because the beads give a glamorous look. The beads can be sewn into patterns or sprinkled onto the fabric. The Embellishments add an outstanding value to the dress.
Embroidered Chiffon Wedding Dress: Embroidered dresses are a modern trend, and they can be seen on chiffon wedding dresses. Embroidery makes the fabric look more elegant. Different embroidery styles for brides are flowers and vines.
.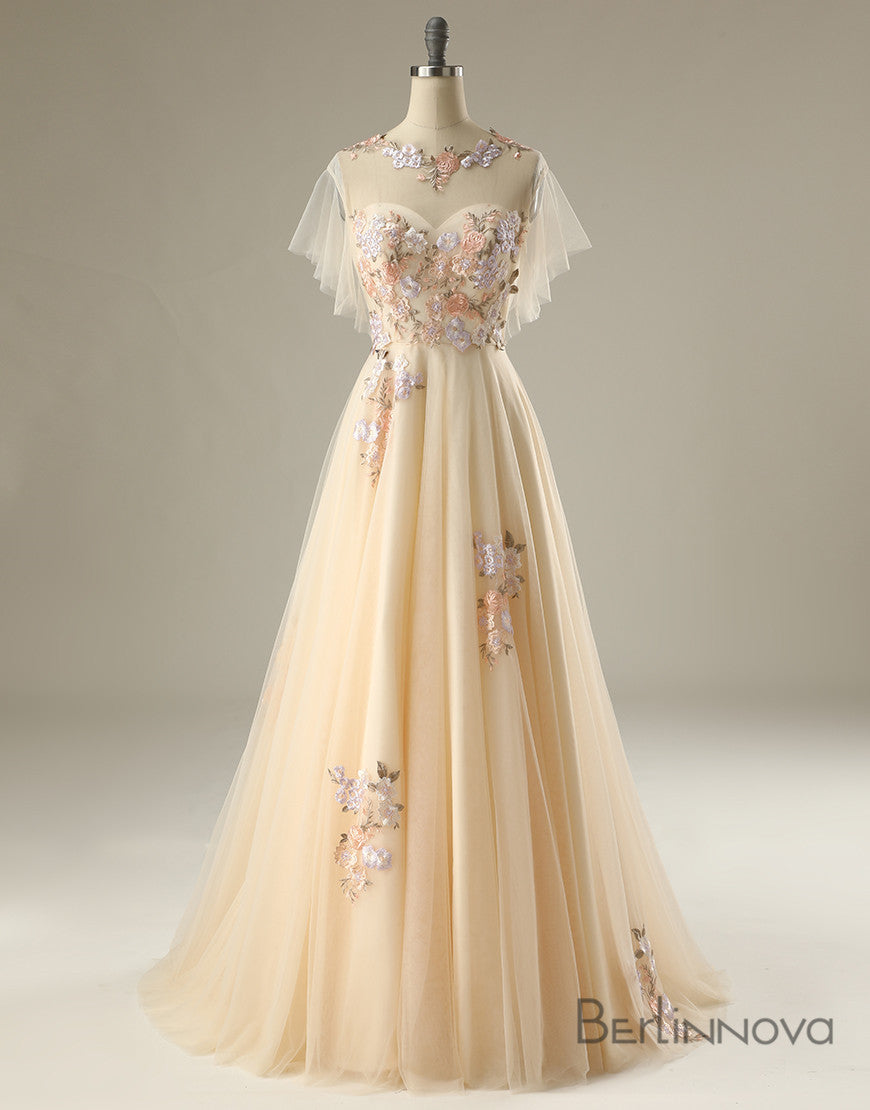 Crystal Chiffon Wedding Dress: Crystals can add a lot of sparkle to a dress. They are also a popular way of adding embellishments to a silk wedding dress. They can be sewn into the material or attached with adhesive. They create an eye-catching effect that brides will love.
Sequined Chiffon Wedding Dress: Sequins are a decoration that can be added to a chiffon dress. They make the dress more glamorous and up-to-date looking. They come in many colors, shapes, and sizes to add a lot of style to any bridal gown.
Detachable chiffon overskirt wedding dress: This is another modern trend that you can find on chiffon wedding dresses. It gives the bride more options when customizing her dress. It makes an attractive alternative to having one layer of fabric throughout the gown.
Round Neckline chiffon wedding dress: Today, many people wear chiffon wedding dresses with a round-neckline. Round-neckline is by far the sexiest trend in wedding gowns this year.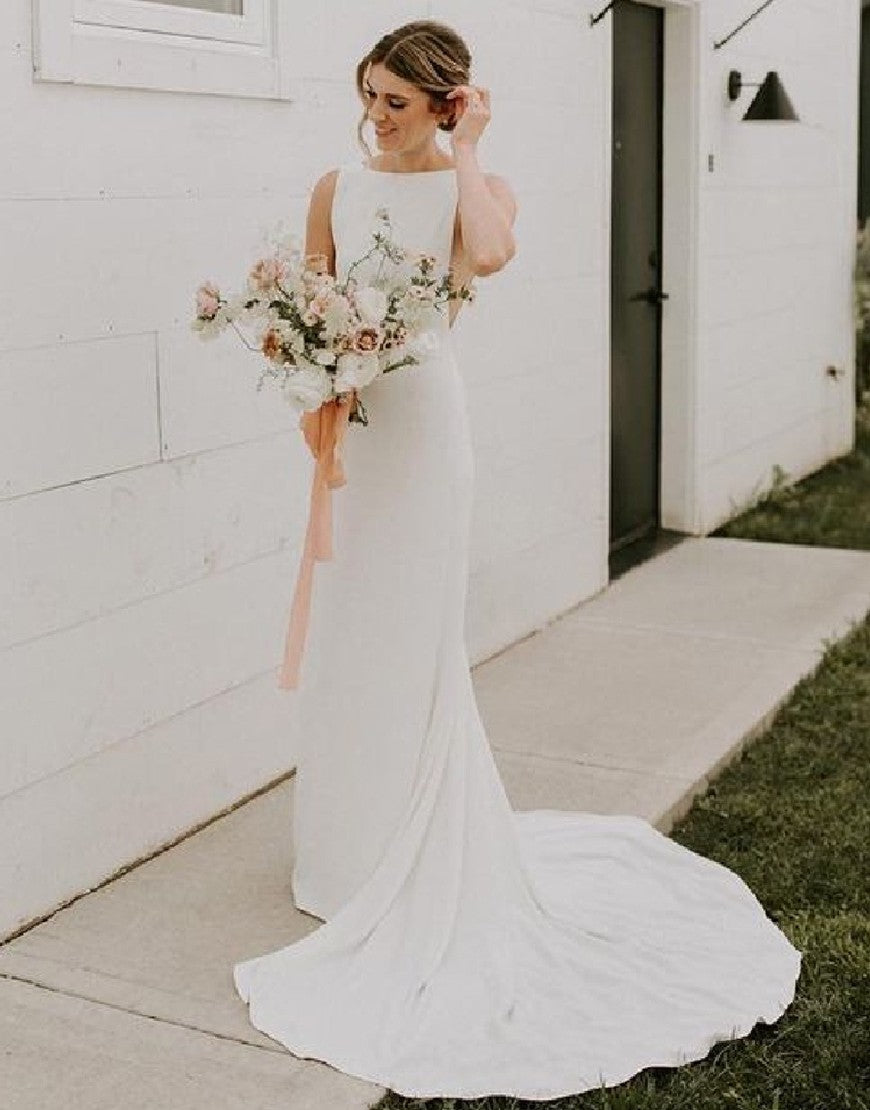 Long chiffon wedding dress with asymmetric Neckline: Asymmetric necklines or one-shoulder necklines are a modern touch. This neckline is the most creative look of the season.
Sweetheart neck chiffon wedding dress: The sweetheart neckline is another variation of the traditional strapless bridal gowns. Sweetheart Neck has also become one of today's most popular styles for brides. It is an excellent choice if you're looking for something simple but with plenty of detail. This style features an off-the-shoulder neckline and a slimline bodice which is perfect for showing off those arms. That type of neckline makes the bride look like she has a classic dress on. It also adds sexiness to the design and can be made in two pieces.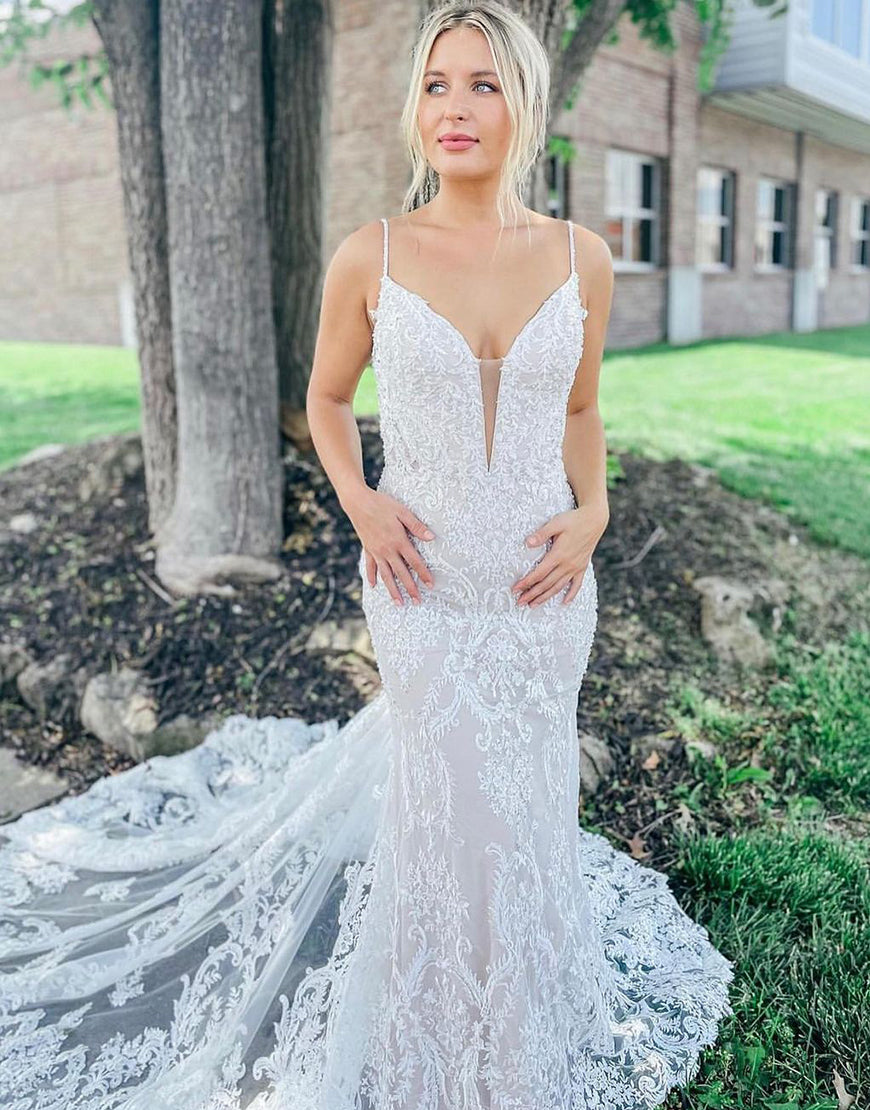 Beaded Strapless Chiffon Wedding Dress: This dress has an elegant look that any bride would love for her wedding day. The beading is a very romantic touch and can make the whole dress look spectacular on the big day.
Embroidered Strapless Chiffon Wedding Dress: The strapless chiffon wedding dress has a gorgeous design with embroidery work around the neckline and waist.
Different types of chiffon:
Organza Fabric Types
Silk crepe chiffon
Double-faced chiffon
Silk satin chiffon
Chameleon chiffon
Chiffon with coating
Pearl chiffon
Chiffon with lurex