When preparing for prom, every girl dreams that she will show up looking gorgeous! It's a big deal. Prom is a milestone of your high school career that you will want to remember for the rest of your life.
Messy High Bun
A messy high bun is something we've probably all done, but did you know this is a common prom look? We love this effortless look because it's simple, elegant, and beautiful!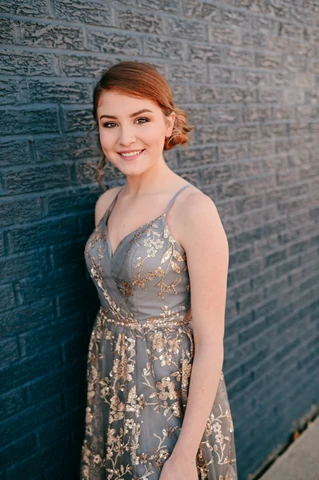 Simple Side Bun with Wisps
A simple bun with pieces of hair flowing at the sides is the perfect way to frame your face! If you have a killer makeup look and want that to be the center of attention, pull your hair out of the way, and frame your face with wisps of hair on each side. Doing this draws people into the details you want to shine!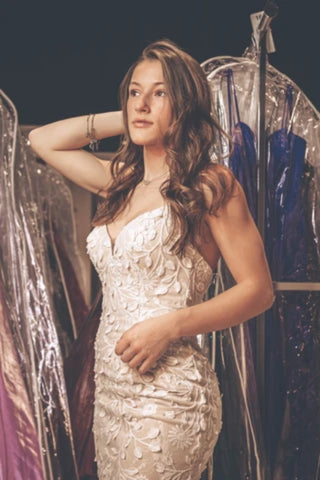 Classic Curls
Curls are a classic hairstyle that create a glamourous look for prom night! There are so many curled looks you can do: Big and voluminous, tight and uniform, or loose and romantic.
Carefree Waves
Whether you use a curling iron or a waving wand to create an effortless wave, there are so many options. Creating a carefree wave allows so much movement as you dance the night away.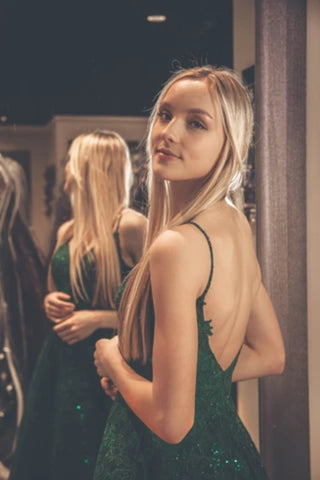 Straight & Sleek
You can never go wrong with a straight hairstyle. It's a low-maintenance hairstyle that looks sleek and sophisticated. This hairstyle is sure to hold up through all the dancing you'll be doing on prom night!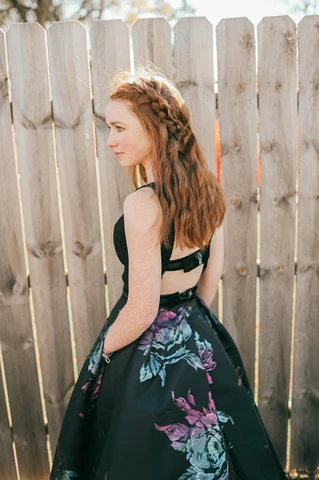 Side Braid with Natural Waves
Incorporating a braid into any natural hairstyle is the perfect way to add an interesting element. We love braids and think they can really spice up any basic look!
Sleek High Ponytail

A ponytail, but make it glam! There are so many looks that you can do with a high, sleek pony, but we are loving this Bella Hadid-inspired look. 
Waterfall Braids
You can never go wrong with waterfall braids. They bring the coolest edge to your look, and it's not as hard as it may seem.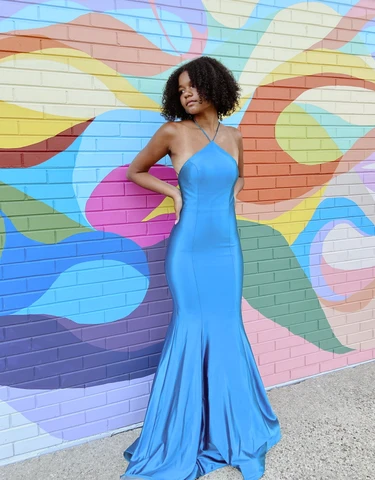 All Natural
An all-natural look is always a good one. If you want to focus more on your makeup, jewelry, or dress, opt for a natural look! When you go natural, you don't have to worry about keeping a hairstyle in tact all night. An all-natural look always you to move with ease through the night.
Half-Bun
A half-up, half-down hairstyle is a class, but make it a bun! Whether you want it to be a messy bun or a tight ballerina bun, this hairstyle adds dimension to your look. Pull your hair out of your face for a comfortable yet romantic vibe.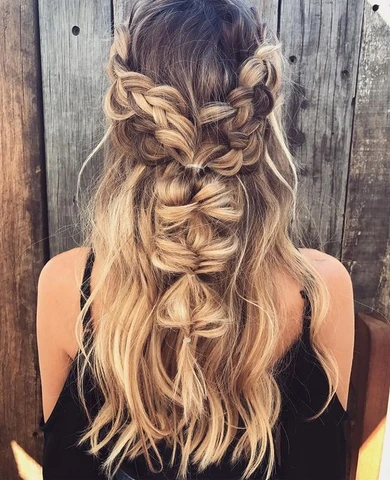 Messy Braid
Braids are a common theme we see in prom hairstyles! It's because they are so simple but can involve so many details. Just create a braid, and pull at the hairs to loosen it up. You can do this with any braid type, but be sure to pull pieces out in the front to frame your face and create that messy look. You can even incorporate a messy braid into an updo.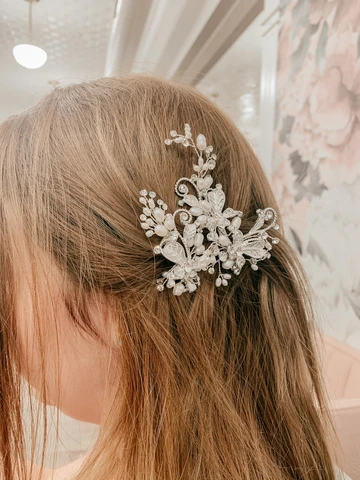 Pinned-Back Side
Add a little bit of glam to your look by incorporating a pin with some sparkle. Use a pin to create a sleek look while pulling your hair out of your face.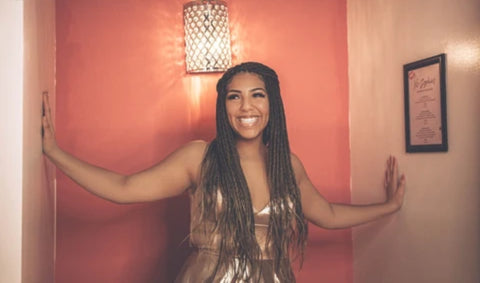 Half-Up Half-Down
Half-Up Half-Down is the perfect way to pull your hair up and out of your face, while still showing off your lovely locks. Pulling your hair out of your face allows you to accentuate your beautiful face, and killer makeup look!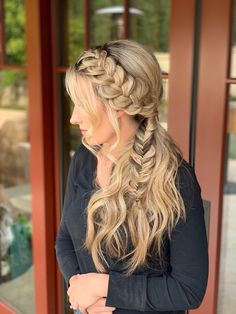 Fishtail Braid
Fishtail braids speak for themselves. They are intricate and pretty, with a slight edge to them. Incorporate decorative clips or pins for a more feminine look, or wear it messy.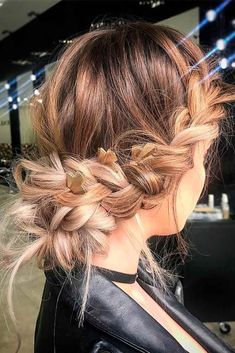 Low Bun with a Side Braid
A low bun is one of the most effortless looks to do yourself, but this time incorporate a braid into it! A braid makes a simple look more exciting and perfect for prom night!