Are you considering to buy your prom dress online? This article will guide you how to find your favorite dress online and how to choose the size, so that your online prom dress shopping journey will becomes easy.
How to find the perfect prom dress online?
To find the right prom dress online, the first thing is choosing the ideal style and size! Before purchasing a prom dress online, you need to find a reliable online prom dress website for shopping. Check  and confirm the authenticity of the website to ensure that the seller is an authorized prom dress dealer, not a fake clothing website. If you confirm that you can safely shop on the site, then it is time to start the next step:considering your favorite colors and styles, and how they match your body shape. You may choose a bunch of dresses you like. This is normal. The next step is to further narrow down the dresses and choose the one you like best.
Why should I check the prom dress size?
You can't try on your favorite dress as you do in a reality shop. This is one of the biggest problems in buying prom dresses online. How do you know the size you want to order? Well, the answer is to know your size and use the size chart provided of the website. In the long run, checking the size of the prom dress in advance can save you time and money. Want to minimize the need for prom dress changes or exchanges? Using your bust, waist and hip measurements, as well as the website's size tool or size chart, you can find the prom dress of the ideal size.
How can I quickly get online prom dresses?
Online shopping is a process. For those of us, in areas where there are a limited number of stores or crowded schedules, buying a prom dress online may be our greatest convenience. Regardless of your motivation, it is important to do your homework in advance to simplify the process and ensure that you have enough time to put on your dream dress before the big night.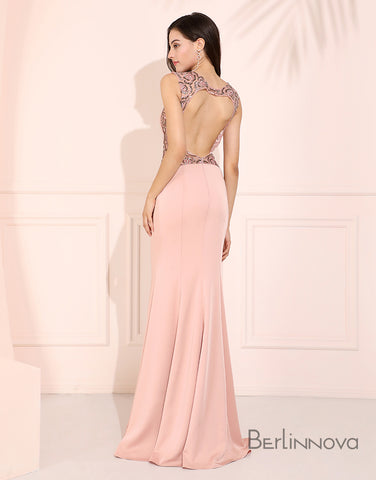 Ordering the perfect prom dress online saves time and improves convenience by making preparations before purchasing, when you find the right prom dress and in right size, you can ensure time and money savings, thereby minimizing the need for expensive ball gown replacement. Planning the time for transportation and returning or replacing of your prom dress, , will allow you plenty of time to determine the size,ideal color and style of your prom dress.