The first priority is of course to determine the date of the wedding. The season must be considered when choosing the date of the wedding. Every bride wants to wear a comfortable wedding dress in their favorite season and think about all things related to beauty and happiness. The materials and colors of wedding dresses are different in different seasons.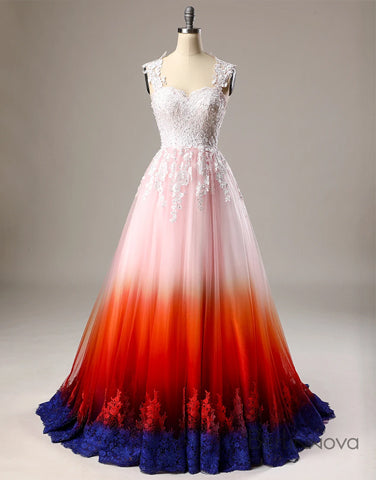 Spring wedding
Spring is always the best season for brides to hold wedding celebrations. Although the weather in spring is much warmer than in winter, it may still be much colder than expected at night. You can match a light shawl to cover your shoulders at night. You can also incorporate the Spring into your wedding dress. The bride can choose floral elements and dark green to decorate the wedding venue in spring. Structured lace brings beautiful elements to your dress and complements many flowers and colors. Ball gown wedding dresses 2020 with layers tulle bring a playful look to the spring wedding. If you choose fabrics suitable for this season, the lightness of spring will make your wedding an excellent and romantic garden party.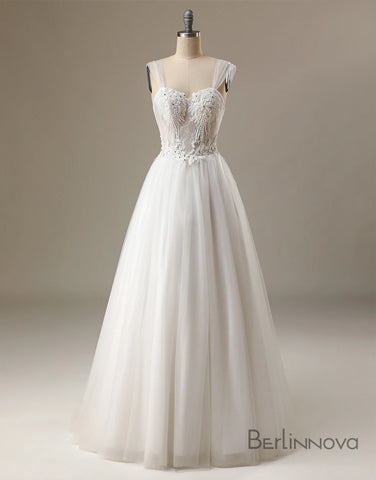 Summer wedding
Summer is very hot, but the hot summer may somehow add luster to your wedding. Whether it is rainy or sunny, a summer wedding can always be beautiful. If you plan to hold an outdoor wedding, this is the best way to choose lightweight fabrics based on tulle or chiffon to maintain comfort in hot Summer. In the summer wedding, the white wedding dress will add bright colors to the bright green tones around the ceremony. Exquisite lace wedding dresses always look romantic at summer weddings as well.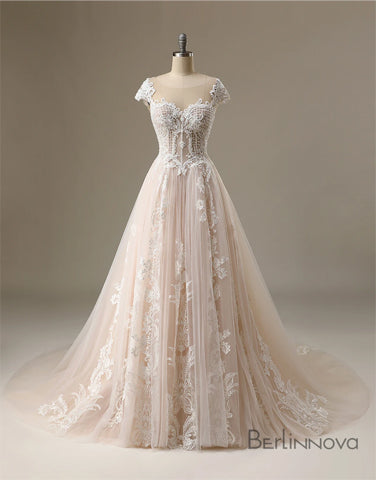 Autumn wedding
In the autumn season, the colors are bright, the air is fresh and and the weather is slightly cold. If you plan to wear a wedding dress in this beautiful season, then choosing a lined multi-layer tulle wedding dress will match the cool temperature. Wing sleeves or short sleeves ensure that the bride feels comfortable in cool temperatures. Dark ivory or light champagne wedding dresses look good against red and orange trees in autumn.
Winter wedding
If you want to hold a celebration in winter, please consider rethinking the lightweight, strapless style for your winter wedding dress. Any other things need to consider? The weather, the heating situation at the wedding place, where you feel most comfortable and safe, and where you should wear a wedding dress. At a winter wedding, whether you are in a snow-covered barn or in a large ballroom, you and your guests want to stay warm for sure. Usually, the bride will choose a long-sleeved wedding dress, which can add warmth in cold weather.