Homecoming Dresses 2022 - How to Choose Your New Dresses?

Homecoming is only a few weeks away and the hunt to find your perfect homecoming dress starts now. These homecoming dresses are just some of our top favorite dresses from berlinnova that you could choose for the year 2022, but before we start looking at these stunning short and long homecoming dresses of the 2022 collection or even jumpsuits in detail, first check out the type of dress code that will be allowed by your school so there won't be any unnecessary heartbreaks! For instance, the codes can vary from strict to quite lenient, and as long as it is still in good taste and wear you are good to go. so basically your dress could be chosen based upon your school rules, and then you can decide on other factors such as color, theme, and styles.
2022 homecoming dress code ideas:
* Dress up this year's big dance in a fashionable way with berlinnova homecoming dresses 2022. Whether you're looking for an elegant gown or something semi formal and more casual, we can help! The semi formal dress is a great way to play it safe with your homecoming outfit however the selection of your dress for homecoming is a choice that should be made with great care. Your semi formal outfit will have an impact on the overall tone and mood at this celebration, so choosing something sleeker or more elegant than expected can set the right tone for you to walk in as if royalty!

Make your dress inspired by autumn foliage and gold accents as these trends are said to bring back some of the key homecoming elements that we'd seen in previous years. Natural shades like mustard yellow ochre and orange will all look amazing.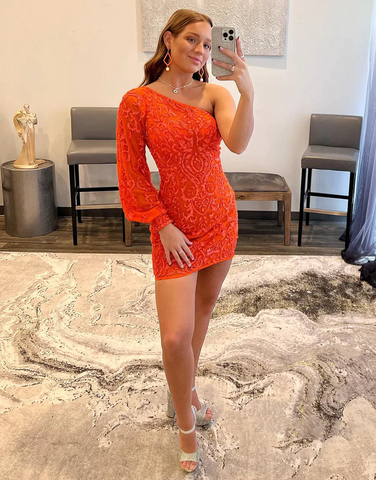 BLN40009860👆
Homecoming dresses 2022 by color – *Pink trends are said to be inspired by the hottest colors of fall. At least a quarter of all party dress selections will be deep hot pink color and burgundy with gold accents this fall. You could also try to choose your party dresses in teal, purple or blue. These colors are perfect when you attend a special occasion event like a wedding in the fall.
Hoco dresses by style – * 2022 homecoming dresses are expected to be a lot more modest this year compared to the past year's homecoming and prom styles. You might not see many halter, two piece, high low, deep v neck, or dresses that will reveal too much cleavage however lots of muted colors like pastels and more Jumpsuits will be seen.
Homecoming dresses by theme – * one of the hottest homecoming themes for 2022 would be anything related to plant. plant prints or homecoming dresses inspired by your favorite plant might be the way to go for homecoming. These types of hoco dresses are perfect for other special occasions as well.
Homecoming dresses ideas by season – *This hoco season is going to be mostly about trends inspired by the fall leaves, pumpkins, and everything in between! you could even choose your party dress for any special occasion event based upon what season it is best suited for. As a matter of fact, your formal dress trends are truly based upon the fall color combinations this year.
Berlinnova's new arrivals from the homecoming dresses collection are excellent options for anyone looking to attend a wedding as a wedding guest or to any other special occasion event. The fabric, color, and style of each one can be an awesome fit depending on what you're going for! We carry a wide selection of fashionable plus size dresses to help you find your perfect dress. Plus-sized women can choose from Berlinnova's large inventory, which includes timeless styles and trendy colors in sizes up to 22W for any occasion!
Lace-Up Appliqué Overlay Dress: Berlinnova 04032687, BLNZS2103002, 04032688, BLNZS2104002
You may think for instance the homecoming dress style 04032688 is too revealing or that it has a lot of lace, but when you see the price tag you will realize how perfect this homecoming dress can be. The lace-up appliqué overlay homecoming dress is made from lace fabric, Fit and flare with beautiful plant's print.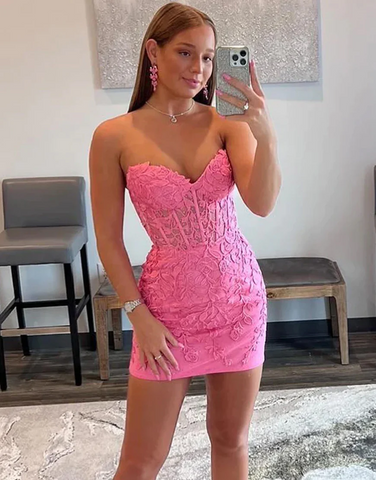 Strapless pink dress with Lace Appliqué and empire waist style 04032687👆
Get homecoming dazzled with a homecoming dress that looks just like a ballerina's homecoming dress. This homecoming dress is made from french lace, fitted with an empire waist and strapless.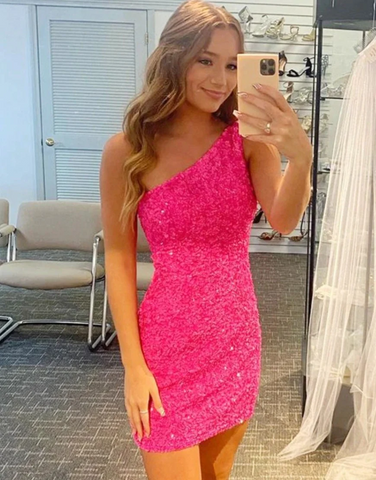 One Shoulder Sequined Embellished Dress style 04032495👆
A homecoming dress could come in different lengths, so when you are after homecoming shopping please be sure to try the dress on and not just simply look at it. This homecoming dress is made from Jersey fabric with one shoulder, sequined embellished top, and long drape on one side.
Do you love wearing dresses but feel like formal dresses can be a bit too much? Our contemporary collection has the largest selection of semi formal and casual styles, for days when you want to dress up without compromising on comfort. semi formal attire sometimes can be more relaxed than what's required at an event where a black tie was the only option, yet there are some rules that should always remain intact since homecoming is a special night, your dress should reflect that. Whether you're looking for homecoming dresses made of lace, chiffon, or satin, we've gathered the most amazing low-key homecoming looks available online to inspire you.
The homecoming dresses from the new collection we looked at were just a sampling of what you can find among the large collections of formal dresses. There are many more homecoming dresses to choose from, such as the open back, empire waist, spaghetti straps, and v neck for all-around glamour! If you're looking for something modest yet sexy, a v neck with spaghetti straps, high low, two piece, halter, sleeveless, metallic, floor length with a high slit will do the trick. There is also plenty of plus size lace and beaded designs available up to size 22W. Dress up your daily attire with a splash of color! Our selection includes dresses in every shade, from pretty hot pink to bold blue.
With our new collection of homecoming dresses 2022 which are available in different sizes and colors, you're bound to find exactly what suits your style! We have a large inventory that ships the fastest and is very easy to order online. With hoco dresses in a range of different styles, from casual to formal with cute details like hidden pockets that will make getting dressed even easier you'll find it hard not to fall head over heels at your hoco event.
You can't go wrong with a Berlinnova Hoco dress this season. Just choose your favorite style, color, and size on our site for free shipping(orders over $179)  with exceptional customer service and amazing prices.